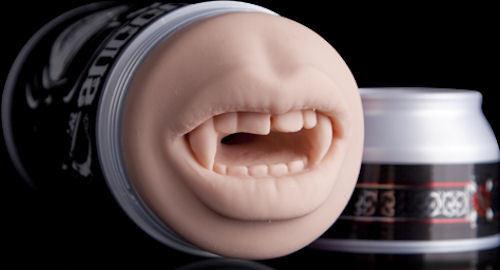 ---
Well it is getting to be that time of year again when Christians run out and spend money to celebrate the birth of their Jew God. Personally I don't understand it. If your savior is a Jew shouldn't you be honoring him by opening up savings accounts and clipping coupons?
Anyway a lot of people know someone on their Christmas list who has come down with a case of "The Twilight", so we here at Celeb Jihad have compiled a list of the top 10 gifts that Twihards are sure to love.
---
#10 – Twilight Bed Sheets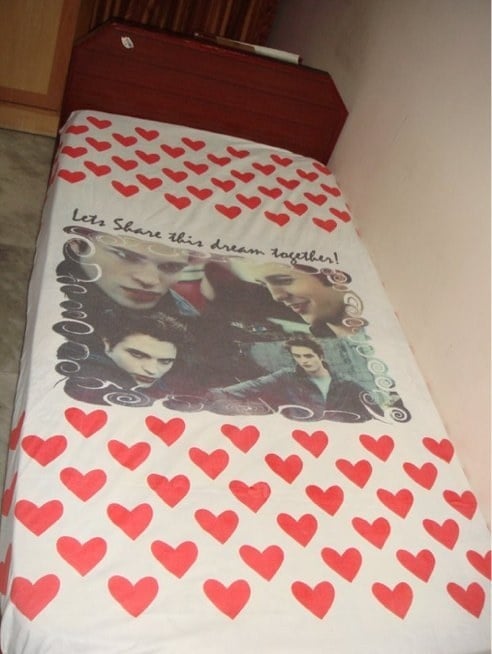 Twilight bed sheets make an excellent gift. They have a thread count of 50 and the ink used to print the pictures of Edward is only mildly toxic. Statistics show that Twilight fans are losers and spend most of their time in bed dreaming about the books, making this a gift they are sure to love for years to come.
---
#9 – Jacob Cross Stitch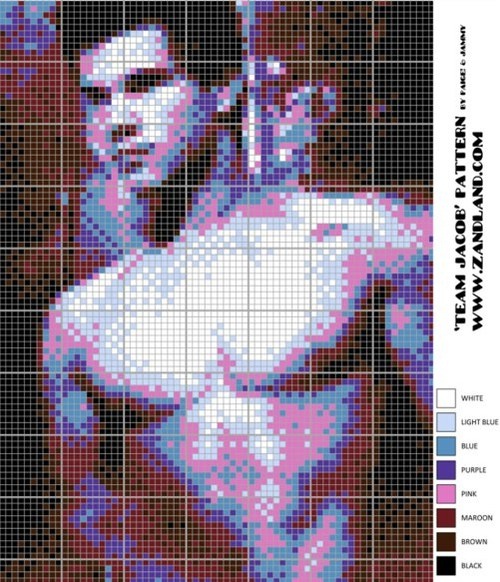 Most Twilight fans are homebodies who shun the light and the outside world. So what better way to have them pass their time than a shirtless Jacob cross stitch. They can spend hours cross stitching the abs of this teen boy, whilst day dreaming about him and his "wolf pack" running a train on them.
---
#8 – Twilight Contacts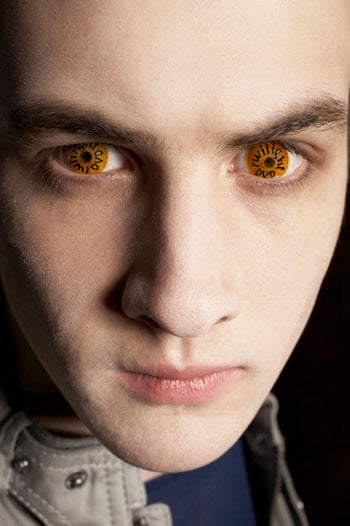 Now Twilight fans can look as non threatening and silly as the characters in the movie with these Twilight contacts.
---
#7 – Edward Shower Curtain
Edward's stern gaze is the perfect compliment for any shower. Feel Edward's cold eyes on your body as you undress and shower. He's watching and it doesn't look like he likes what he sees.
---
#6 – Twilight Bra
The Twilight bra is black (of course) and comes with a crest of a vampire family. What better way for Twilight fans to convey their complete lack of sanity when a guy is trying to get to second base?
---
#5 – Twilight Panties
This is the perfect gift for the younger Twihards on your list. Imagine their excitement when they put on these panties with Edward's face on the crotch! The manufacturers Pedo Outfitters Limited conveniently printed Edwards lips on the inside of the panties as well. I find it comforting to know that a picture of Edward's lips is nestled right up to young girl's hoo-hoos.
---
#4 – Twilight Cook Book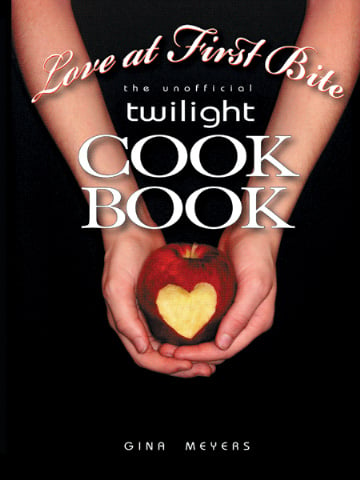 The unofficial Twilight Cook Book has recipes for such fine cuisine as "Bella's Lasagna" and "Harry's Famous Fish Fry". All recipes are for single servings because Twihards usually dine alone due to the fact that they are insufferable bores.
---
#3 – Edward Dildo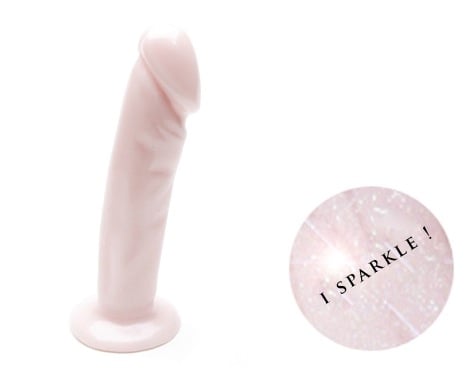 For the more adventurous Twihards on your list we present the Edward dildo. Yes you read that right, this moderately sized penis actually sparkles! We suggest throwing it in the freezer for a few hours before jamming it in your anal cavity for the most authentic Edward banging experience (Edward is a ass man).
---
#2 – Vampire Fleshlight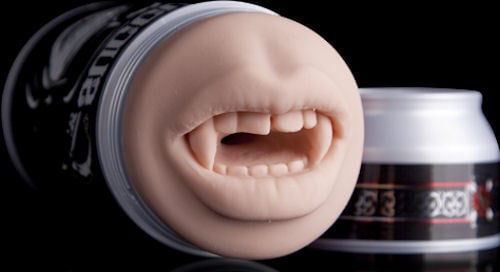 What do most male Twihards think about when they think blowjob? That's right large teeth grating their penis. Now they can have that authentic vampire blowjob experience with the vampire fleshlight. With each painful thrust the teeth on this fine product rips off a layer of penial skin for added pleasure.
---
#1 – Twilight Heroin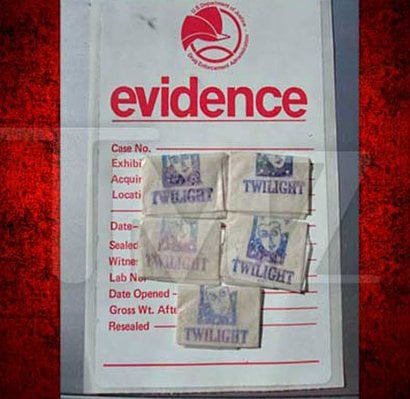 With the US occupation of Afghanistan the country's heroin production has increased nearly 12 times, making heroin cheap and plentiful and our top holiday gift idea. With the majority of Twihards being tremendously unbalanced and disturbed individuals they are already on tons of expensive anti-depressants. In many cases heroin is cheaper and much more effective at treating depression then anything from a whimpy pharmacy. Plus Twihards are going to need something to take their minds off the fact that in real life they will never find true love, and/or anyone that can stand them for an extended period of time.